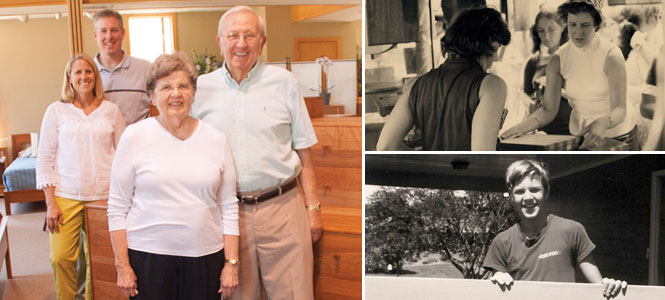 Not just manufacturers, we're family!
Welcome to Spectra Wood
As we enter into our 45th year, we remain confident that building quality solid wood furniture of great value, good design, and practical use will endure the test of time. We hope that our website will be a valuable source of information and inspiration when purchasing Home or Contract Furnishings.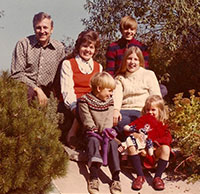 Our long-term commitment to building beautiful, solid wood furniture comes from humble beginnings in State College, PA. Starting in the Roeshot's "hobby" workshop in 1969, all six members of the Roeshot family helped with their first product...hand-made cutting boards from Pennsylvania's finest hard woods.
When Andy and Diana Roeshot Friberg moved back to Penn State country, they continued growing the family business with dedication and pride. Their long-term woodworkers help create designs that meet their customer's needs, assure quality craftsmanship that guarantees a lifetime of use, and use sustainably harvested wood from forests less than an hour away.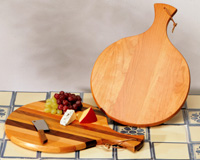 Other than technology, not much has changed at Spectra Wood — our reputation for making beautiful furniture with clean lines and quality construction and reducing waste by giving local farmers, arts & crafts people any remnants, has helped us become one of the premier furniture makers in the United States.
We continue to be family-owned and operated and invite you to visit our showroom and 90,000 sq. ft. manufacturing facility in State College, PA.
Our craftsmen and staff continue the legacy of beautiful wood and beautiful furniture made in America for you. Spectra Wood offers unique Collections for any generation… for many generations to come!
Click to read Spectra Wood's full story...